IBS Progetti is a leader in the design and construction of engineering works:
the consolidation of the obtained results, together with the improvement and expansion of our services by continually exploring new techniques and markets, are our hallmarks.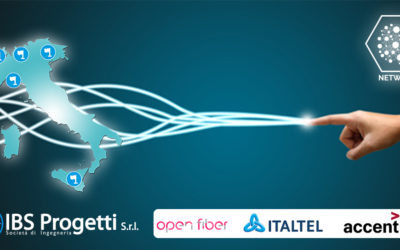 Con ITALTEL, OPEN FIBER e ACCENTURE: Cluster C e D - Supporto alla Progettazione (Site Visit, Perviet. e Permessi) -...
Companies that have chosen us: